Autumn is coming to the South Wairarapa although, like inertia, it's creeping up slowly – the forecast for today, Easter Sunday, is 25 and sunny.
But soon the brown hills and paddocks and lawns will turn green, meaning the men around here will get to spend even more time sitting on their ride-on mowers not thinking about anything except avoiding immovable objects. It pays to have simple pleasures in the country.
Last year I moved to the so-called "wine village" of Martinborough. I can recommend country life, although it helps if you choose a wine-growing region. You can't make wine without sunshine. And where there's wine and sunshine, there's generally good food and coffee.
Speaking of inertia… moving to Martinborough hasn't done much for my writing – the sixth Ihaka novel has had every chance to turn itself in but it's still on the run. It has, however, done wonders for my golf. Swings and roundabouts.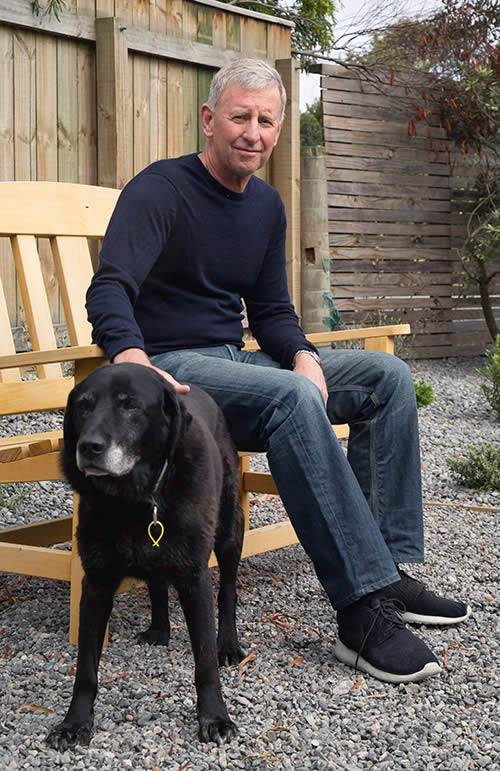 Not that I've been completely idle. I've been writing columns about Donald Trump, the ugly American in Excelsis; how terror has become the west's nightmare and its normality; our lamentable flag referendum; Martin Crowe and Maria Sharapova, the purist and the cash cow; New Zealand's great sporting roll (long may it continue) and other stuff. You'll find some of them on this site.
Following is a potted history of my career so far. On re-reading it, I decided I should knuckle down to the new novel. Or at least think about it. I can't get too hung up on it though. As a minor character of mine Benny Strick (Guerilla Season, Fallout) so rightly observed: "Show me a man with a loose end on his mind, and I'll show you a man who can't putt for shit."
And as Raymond Chandler, the greatest crime novelist who ever procrastinated, liked to point out: a writer is working when he or she is staring out the window….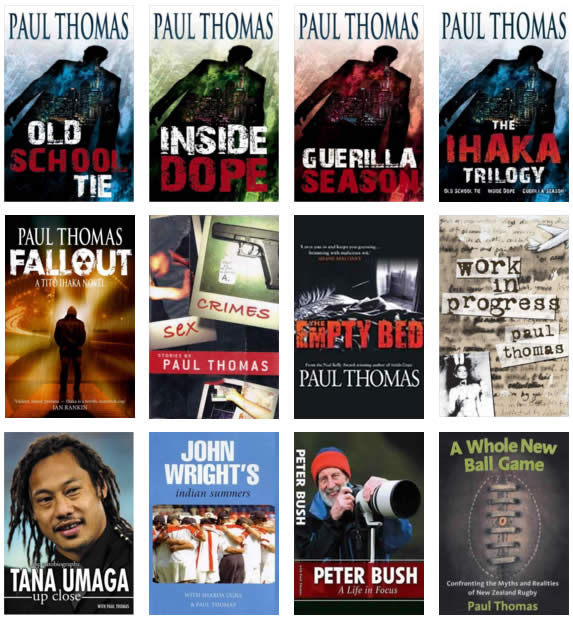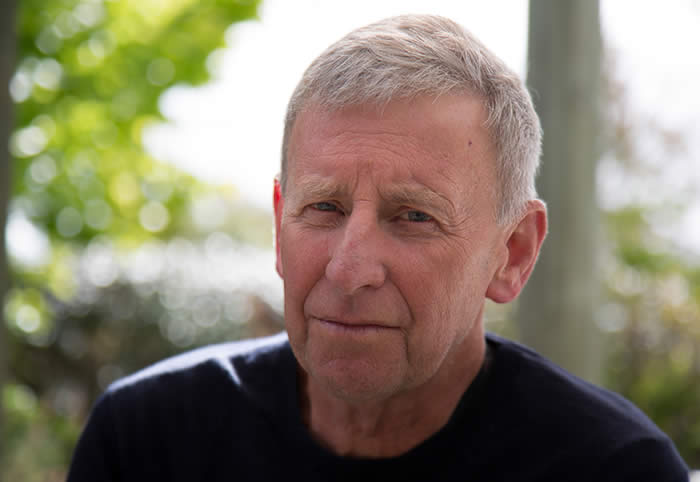 Paul Thomas has been a full-time writer since 1992. The author of eight novels and a collection of short stories, he has been described as "the Godfather of New Zealand crime fiction" for his groundbreaking series featuring Maori detective Tito Ihaka.
The second Ihaka novel, Inside Dope, won the Crime Writers' Association of Australia's inaugural Ned Kelly award for crime novel of the year; the fourth, Death on Demand, won the Ngaio Marsh award and was UK crime fiction guru Mike Ripley's 2013 crime novel of the year. The latest in the series, Fallout, was shortlisted for the 2015 Ngaio Marsh award.
The Ihaka novels have been translated into several languages and published in a number of countries, including the UK and the USA. Paul also wrote the screenplay for the telemovie Ihaka: Blunt Instrument.
Paul was born in Harrogate, Yorkshire, United Kingdom in 1951. In 1954 his family emigrated to New Zealand. Following periods in Timaru and Christchurch, they settled in Auckland where he attended Kings College and the University of Auckland.
After gaining a BA and MA (Hons) in English and History, Paul became a reporter at the Auckland Star covering politics and industrial relations. He then spent seven years in Europe working as an aviation writer and editor in London and as a press officer for the European aircraft manufacturing consortium Airbus Industrie at its headquarters in Toulouse, South-West France.
He returned to Auckland to become features editor of the Auckland Sun, New Zealand's first new daily newspaper for 50 years. After the Sun became a casualty of the September 1987 stock market crash, Paul worked in public relations as a consultant and manager in Auckland and Sydney.
While still working in PR, Paul wrote his first book, a highly-praised collaboration with New Zealand cricket captain John Wright titled Christmas in Rarotonga. He has since undertaken similar collaborations with All Black greats John Kirwan and Tana Umaga, All Black coach John Hart, legendary photographer Peter Bush and authored a second book with John Wright devoted to the latter's experiences as the first foreign coach of India.
Paul's 2003 book A Whole New Ball Game was the first serious study of the impact of professionalism on New Zealand rugby. He wrote the text for Union: The Heart of Rugby (2012), a global portrait of the game showcasing the work of the world's leading rugby photographers.
His first novel Old School Tie (published as Dirty Laundry in Australia) caused a considerable stir. At the time (1994) New Zealand was practically devoid of home-grown crime fiction, let alone examples of the genre that combined intricate plotting, grittiness, satire and black humour. The late Nigel Cox described it as "as significant a debut as [Keri Hulme's Booker Prize-winning] The Bone People – and with jokes." Inside Dope and Guerilla Season followed in quick succession and together the three novels were a major catalyst of the subsequent flowering of New Zealand crime fiction. In 2010 these novels were republished in omnibus form as The Ihaka Trilogy.
Not wanting to commit to an extended series of similar novels featuring a cast of regulars, Paul's next novel Final Cut was a re-imagining of classic noir set in contemporary Sydney. Then followed Sex Crimes, a short-story collection; The Empty Bed, a portrayal of the grim aftermath of a marriage break-up; and Work in Progress, a comic account of a dilettante novelist's mid-life crisis. After a 15 year hiatus he brought back an older, but not necessarily wiser, Tito Ihaka in Death on Demand. Fallout, the fifth Ihaka novel, followed in 2014.
Since 2004, Paul has written a weekly column on current affairs for the New Zealand Herald. He is also the New Zealand Listener's sports columnist. He won the Best Columnist (Consumer) category at the 2013 Magazine Awards, and the Sports Opinion Writer award at the 2016 Canon Media Awards.