Fallout
2014
In Fallout, the fifth Tito Ihaka novel, he investigates the unsolved killing of 17-year-old girl at a party in a ritzy villa near Auckland. Ihaka is also embroiled in a personal mystery.
A journalist has stumbled across information that Ihaka's father, a trade union firebrand, didn't die of natural causes. The stories weave themselves into an exciting climax in an atmosphere of political intrigue.
"…terrific maverick cop, violent, profane, funny." - Ian Rankin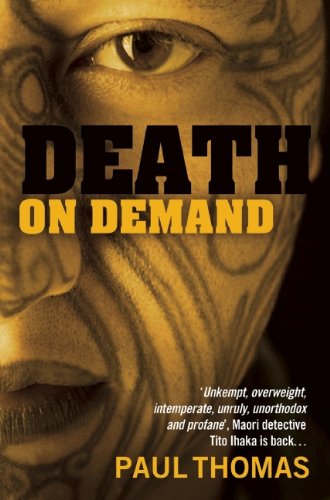 Death on Demand
2012
Maori cop Ihaka, unkempt, overweight, intemperate, unruly, unorthodox, and profane, is a cop unable to play the police politics necessary for promotion, but he's a man who has a way with women, and he's a stubborn investigator with an uncanny instinct for the truth.
Tito Ihaka is in the wilderness, having fallen foul of the new regime at Auckland Central. Called back to follow up a strange twist in the unsolved case that got him into trouble in the first place, Ihaka finds himself hunting a shadowy hitman who could have several notches on his belt.
His enemies want him off the case, but the bodies are piling up. Ihaka embarks on a quest to establish whether police corruption was behind the shooting of an undercover cop and—to complicate matters—he becomes involved with an enigmatic female suspect who could hold the key to everything.
Read an excerpt from Death on Demand.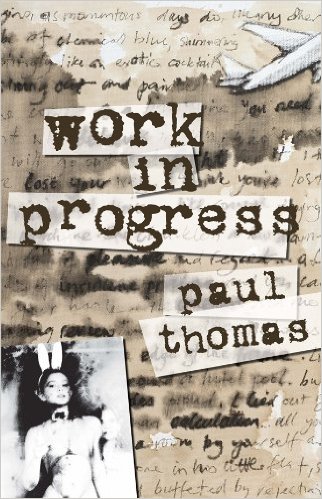 Work in Progress
2011
This novel is an acute, darkly comic portrayal of changing times and sexual mores, and the baby boomer generation in the shadow of mid-life crisis.Novelist Max Napier didn't set out to make a mess of his life, but if you choose to entertain romantic notions and a raffish self-image, it's always on the cards. Now on the brink of turning 50, he's alone in his little flat: seduced, abandoned, out of ideas and out of fashion.A chance meeting with an old friend arrests the spiral, but not all the ghosts from Max's past are benevolent and there are tricky curves to negotiate on the road to redemption and emotional renewal.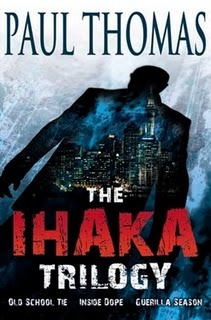 The Ihaka Trilogy
2010
The Ihaka Trilogy comprises the first three Tito Ihaka novels: Old School Tie, Inside Dope and Guerrilla Season.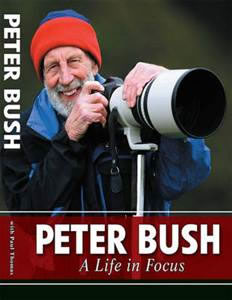 Peter Bush: A Life in Focus
2009
Peter Bush shot his first rugby match for the New Zealand Herald in 1949. Sixty years later he can still be seen on the sidelines of all major All Blacks matches. He is a true living legend in New Zealand photojournalism. A raconteur par excellence, 'Bushy's' anecdotal tales from his years in the army, merchant navy and as a news photographer attached to numerous rugby tours make for absorbing reading. While he has always been happy to have his photographic work turned into books, he has, until now, resisted all offers to produce a fully-fledged biography. Peter Bush's life has been one long adventure and this biography promises to be a special book on a special New Zealander.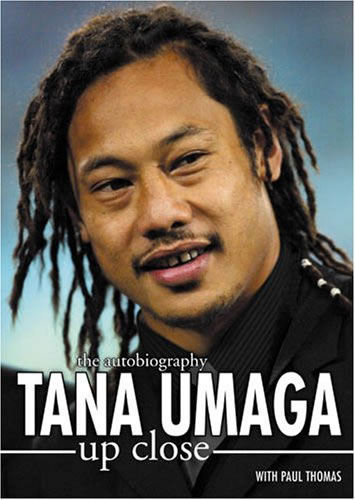 Tana Umaga Up Close
2007
Recently retired All Blacks captain Tana Umaga is one of the most respected players in world rugby. As the first player of Samoan heritage to captain the All Blacks in test rugby, his story is unique. One of the proudest players ever to wear the famous black jersey, Umaga became an inspirational captain - a man adored by both his team-mates and public alike.
In his biography, Umaga will talk of his great love of the All Blacks; of the many highs and lows he has experienced in his 10-year career at the top, and will not shirk the controversial moments in his career - including THAT tackle on Lions centre and captain Brian O'Driscoll. In 2003, he became the first New Zealander to receive the Pierre de Coubertin Trophy for Fair Play for attending to the injured Colin Charvis of Wales during a Test at Hamilton. In 2005 he brought up 100 Super 12 caps with the Hurricanes. He has been the Hurricanes and Wellington Lions skipper and an inspirational leader. He is the fourth most capped All Black (70 tests) in history, sitting behind Christian Cullen, Jeff Wilson, Jonah Lomu and Doug Howlett in the All Blacks' test try-scoring stakes.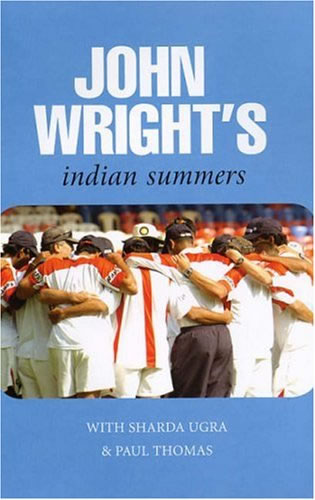 John Wright's Indian Summer
2007
In an experiment not expected to work, former New Zealand captain John Wright was named coach of the Indian cricket team in October 2000. In this volume he provides an insight into the vast scale, passion and politics of cricket in a country with a billion fans.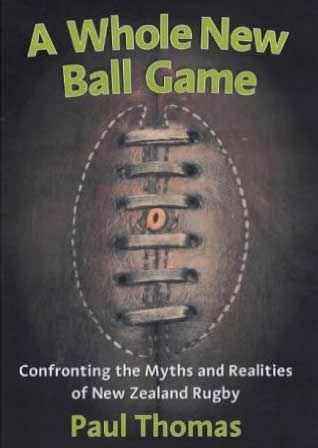 A Whole New Ball Game
2003
Is the rugby picture in New Zealand as black as it's sometimes painted? Is all the discontent justified?
This "state-of-the-nation" look at New Zealand rugby after almost a decade of professionalism argues the case for optimism in the run-up to the World Cup. The book's central premise is that, despite some hiccups and speed-bumps, New Zealand rugby has made a good fist of the transition to professionalism and is in fact in pretty good shape, albeit a different shape from what it was in the good old days.
Paul Thomas presents the facts about New Zealand in 2003, from the NZRFU boardroom to the school playing field, and undermines the myth of a game in decline. He describes a game which, while continuing to grapple with issues of professionalism, social change and intensified competition, is essentially in good heart and in good hands.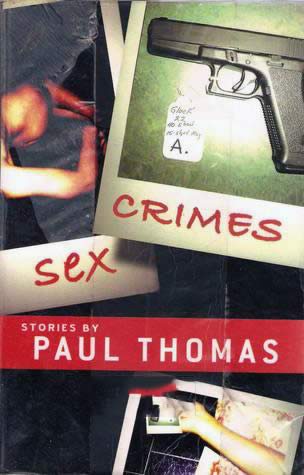 Sex Crimes
2003
Sex Crimes is a collection of blackly humorous stories which explore the unpredictable and sometimes fatal consequences that can occur as a result of the pursuit of sex.
'A master of plot, pace and the killer one-liner.' - Marele Day
Read "Marge Bristow, This is Your Life", one the short stories from Sex Crimes.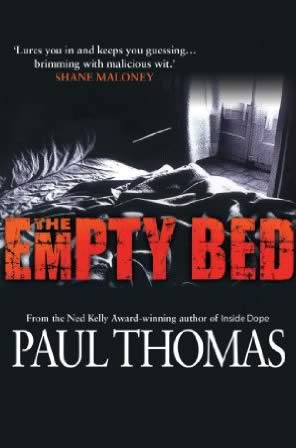 The Empty Bed
2002
Do you believe in love? Do you trust your partner? Nick Souter did, with good reason: he and Anne had something special. He didn't make a habit of going through her pockets but what's a man supposed to do when he's got a rotten cold and a wife who helps herself to his handkerchiefs?
You can't blow your nose on an adulterous love-note but it certainly took Nick's mind off his sniffles. Secrets and lies can turn doubt into obsession and a loving couple into snarling adversaries. Secrets and lies can kill.
Anne's shocking death leaves Nick bereft, and the prime suspect. He seeks salvation in the truth but as he of all people should have realised, what we don't know can't hurt us…
Read an excerpt from The Empty Bed.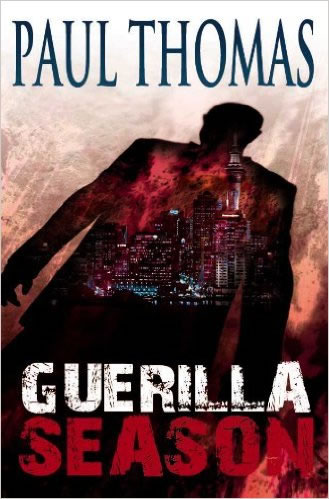 Guerilla Season
1996
Across the Tasman Sea, the Aotearoa People's Army is waging a bizarre offensive. A broadcaster is made to walk the plank and a journalist gets his neck rung. Counterterrorist experts think they are on top of it, but cop Tito Ihaka doesn't believe so. Soon he is in danger of being proved right.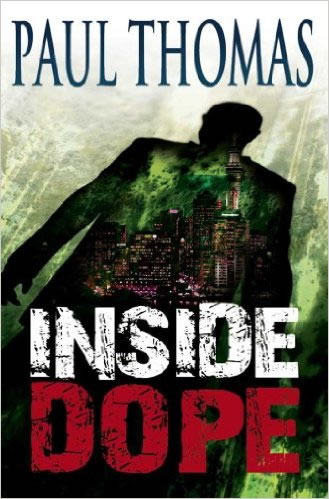 Inside Dope
1995
Duane Ricketts had planned to steer clear of drugs once he got out of the Thai jail, but it's tough turning down a dying man's last request - even if he's a hardened criminal with a fatal weakness for transvestites. So now Ricketts is looking for the lost treasure of the notorious Mr Asia syndicate: ten kilos of high-grade cocaine.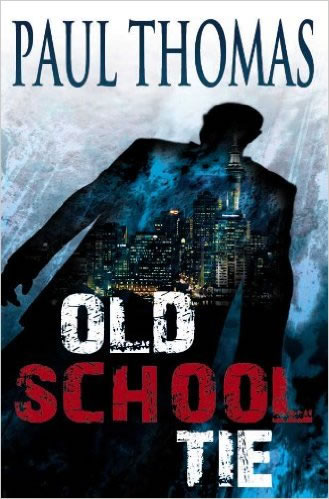 Old School Tie
1994
Strange and sinister things are happening in the City of Sails. A private eye with a briefcase full of scandalous photos is clinically assassinated in a basement car park. A businessman who seems to have it all plummets to his death from the Harbour Bridge. And a clue is discovered to the mysterious suicide of a teenage girl at an exclusive school ball. When a magazine decides to investigate, it calls on the services of occasional journalist and failed gigolo Reggie Sparks.
Soon Reggie finds himself chasing a story in which blackmail and double dealing are the order of the day and some secrets are dark enough to kill for. Highly original, gripping, deftly plotted and blackly humorous, and featuring a rogue' gallery of weird and wild characters, Old School Tie is the thriller NZ fans of crime fiction have been waiting for!